Roasted Pistachios Supreme
Add this product to your order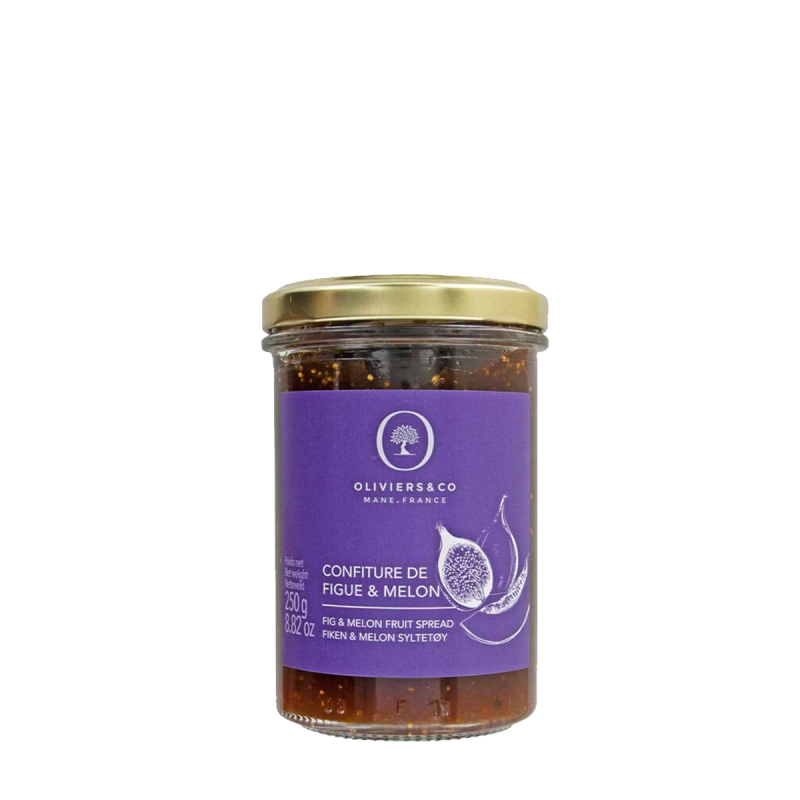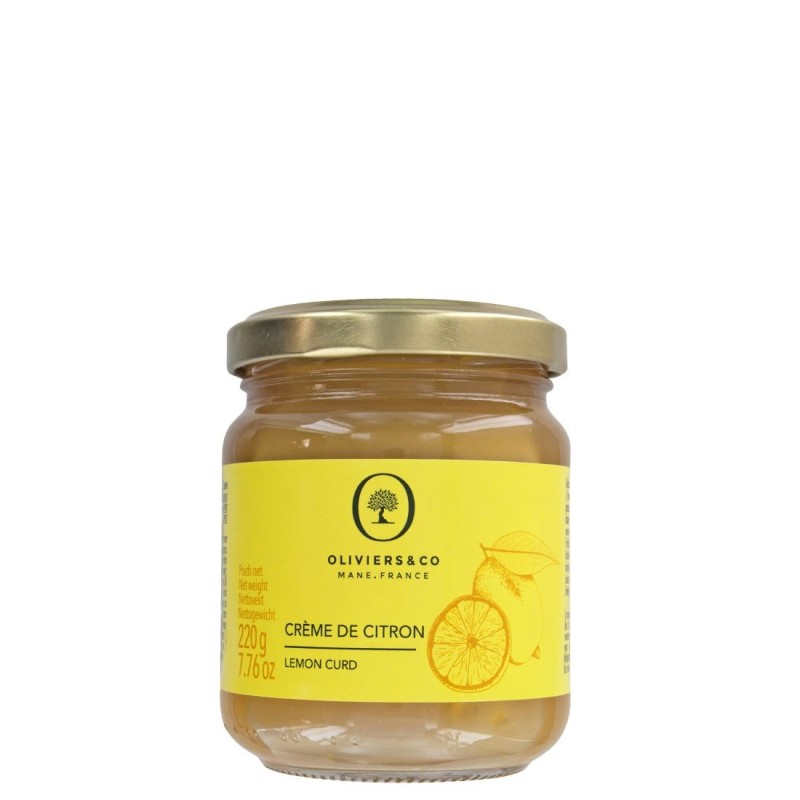 Image FAQ

The store experts
answer your questions
How to choose a good olive oil?
Depending on the degree of ripeness at which the olives used to produce the oil are harvested, the oil will have a more or less pronounced flavor. This is known as the "fruitiness" of olive oil. Like wine, olive oil made from riper fruit will be sweeter on the palate, and fuller-bodied if harvested earlier.
It's up to each individual to determine the intensity of his or her olive oil, a choice that can vary according to taste and recipe. There are 3 different fruity characteristics as the olive matures:
Green fruity characterizes oils obtained from olives picked at the beginning of the season, as early as October. Green fruity oils are appreciated for their fresh, vegetal notes, as well as for their possible touch of bitterness, called "ardence". These are the olive oils with the highest antioxidant potential, thanks to their high polyphenol content. Green-fruited olive oil is the perfect accompaniment to summer salads and sunny vegetable dishes, which it awakens with its strong character.
Ripe fruity is oil produced from olives picked when fully ripe, around November to December. It's a particularly subtle, nuanced fruity, which owes its delicacy to a pressing that takes place quickly after picking. In this way, ripe olives don't have time to ferment outside the tree. Ripe fruity olive oil reveals all its nutty aromas when drizzled over a hot dish, but it will delight the most discerning palate with all types of dishes.
Fruity black is obtained when the olives, picked when ripe, are stored for a few days before being pressed for the first time. The result is an olive oil with the flavors of yesteryear, a rustic and authentic product, often with woody notes of mushroom, or even chocolate or vanilla for those who know how to listen to their taste buds... Fruité noir olive oil will bring roundness and character to your fish, spicy dishes and winter recipes.
What makes a good olive oil
While the choice of fruitiness is a matter of individual preference, there are certain objective criteria for determining whether an olive oil is of good quality.
First of all, opt for extra virgin olive oils, made from olives pressed cold for the first time, less than 24 hours after harvesting. Their aromas are more pronounced and their health benefits are enhanced.
You should also make sure that olive oils made from blends contain only quality olive varieties, or turn to oils made from a single olive variety, or "monovarietals".
To be sure of the quality of your olives and their production, opt for olive oils stamped with the appellation d'origine contrôlée label, such as AOP AOC olive oil. Your bottle must bear :
Harvest date
Fruit name(s)
The domain name
Producer's name
Last but not least, hand-picked olives are tastier oils, as the fruit is only slightly altered before pressing.
What does extra virgin olive oil mean?
First of all, it should be pointed out that there is a wide variety of olive oils, but not all of them are extra virgin. Extra virgin olive oil is the highest quality category of oil; it is the only natural olive juice with impeccable qualities, no defects, and with positive attributes that no other oil possesses, thanks, among other things, to a meticulous production process.
The official definition
Regulations define extra virgin olive oil as "oil produced solely by mechanical means, with a maximum acidity of 0.8%". It is an oil of impeccable organoleptic qualities, with more health benefits than any other type of olive oil".
AOVE production
Extra virgin olive oil is produced in the same way as virgin olive oil. However, in the production process, the fruit is in optimum condition.
What's more, every step in the production process, right up to the extraction of the oil, is carried out with the utmost care, paying attention to every detail and making no mistakes whatsoever. The result of this exhaustive process is an optimal product, free from any type of defect. An optimal product, without any type of defect, that we call extra virgin olive oil.
How is extra virgin olive oil made?
Extra virgin olive oil is the natural juice of olives, a product with properties that make it ideal for cooking and excellent for our health.
Its production has evolved considerably over the last few decades, and continues to do so, but here we'd like to explain how extra virgin olive oil is actually produced.
Taking care of the olive tree and olives
To produce extra virgin olive oil, it's important to care for the olive tree throughout the year. The olive harvest and the production of extra virgin olive oil are the final phase of the whole process, which takes place over the preceding seasons. During this period, the climate and proper care of the olive tree, with tasks such as pruning, are essential to help the fruit, the olive, develop properly.
This is essential to guarantee the care of the olive tree and the correct conservation of the natural environment:
Olive harvest
One of the key factors in the production of extra virgin olive oil is the olive harvest. It is essential that the olives arrive at the mill in good condition, so that the best extra virgin olive oil can be extracted.
Olives harvested to produce protected extra virgin olive oil must meet the following requirements:
Early harvest: olives are harvested when they are green or in veraison, i.e. when they turn from green to purple.
Olive condition: The olive must be healthy and in its optimum state of ripeness, clean and free of bruising.
Flying : Olives must always be "flying" olives, picked directly from the tree. Olives picked from the ground are of inferior quality and unsuitable for the production of our extra virgin olive oil.
Olives are harvested in different ways:
Vareo: The branches of the olive tree are beaten with a stick until the olives fall off. This technique is becoming extinct and is rarely used.
Vibration: A mechanical system is used to vibrate the tree so that the olives fall onto the bales (harvesting nets), from where they are transported on trailers. This system is currently the most widely used, as it is the fastest and guarantees that the olives are preserved in the best possible conditions.
Transport and unloading
Both harvesting and transport must be carried out with the utmost care to avoid damaging the olives. Fruit must be transported from the olive grove
to the mill on the same day as harvesting, as the speed of the process is a determining factor in the quality of the final oil.
Once the olives are in the mill, they can be separated according to variety. The masters and technicians at the mill associated with the Estepa protected designation of origin make an initial selection of the olives that will be used to make the extra-virgin olive oil.
From now on, a continuous process takes place which, if carried out under the best conditions, will produce extra virgin olive oil of the highest quality.
On arrival at the mill, the olives are separated from the leaves and branches using fans.
After this initial cleaning, the olives may undergo a brief washing, if the mill master deems it necessary, before being weighed. Weighing the olives is very important, as each farmer needs to know the quantity of olives he has delivered to the mill.
Milling and grinding
The next stage is milling. This is the process by which the olives are crushed to extract the oil.
Stainless steel mills are used to tear the cell membranes of the olives, leaving the oil globules free.
The olives must be crushed on the same day as they are harvested, to prevent deterioration. This is the only way to obtain quality extra-virgin olive oil.
Beating the paste
The crushed paste is then beaten to collect the maximum number of oil drops dispersed in the mass.
The paste is beaten at a cold temperature, more precisely below 27 degrees centigrade. It is essential to carry out the process at low temperature to guarantee the quality of the extra virgin olive oil.
Olive oil mills normally have a large number of mixers, usually consisting of horizontal semi-cylindrical tanks with an outer chamber through which hot water circulates to maintain the paste at the required temperature.
Inside the mixer, the olive paste is kept in motion in a device that rotates around an axis.
Paste centrifugation
Centrifugation is the phase during which the oil is separated from the olives by the effect of centrifugal force, which increases the differences between the specific densities of the oil and the solid matter with the vegetation water. This operation takes place in a horizontal centrifugal decanter. As the oil phase leaving the centrifuge may contain solid particles, it is advisable to have a vibrating sieve at the oil outlet to separate small pieces of paste or stone.
Liquid centrifugation
Next, once the oil has been separated from the solid part and a large part of the vegetation water, it is subjected to a further centrifugation, where the oil is cleaned, separating it from any moisture that may remain from the previous phase, and removing fine solids considered impurities.
Decanting
After centrifugation, the oil is decanted, a process that separates the oil from the water and impurities (small olive particles) that were not separated during the centrifugation processes. During decantation, the oil remains at rest for a few hours, so that the solid macro-particles remaining in suspension settle to the bottom. This process makes an important contribution to quality assurance.
Storage
Finally, the oil reaches the cellar, which consists of stainless steel tanks capable of holding between 25,000 and 250,000 kilos of oil and protecting it from light and air. The temperature in the cellar is between 15 and 18º. The conditions under which the oil remains in the cellar are important to ensure that its quality remains intact.
How to enjoy olive oil?
THE TASTE OF OLIVE OIL: TASTE OLIVE OIL LIKE AN EXPERT
From Eric Verdier's Oliviers & Co laboratory, dedicated to sampling olive oils from the world's best producers, to our Oliviers & Co Boutiques, where we invite you to taste any oil available on our shelves, we have created this legend to guide your sensory experience.
It is a resource for both the olive oil enthusiast, who appreciates preferred taste profiles just as he (or she) can appreciate a great wine, to a newcomer to Oliviers & Co. It should be used as a visual tool, an aid to breaking down the complexities of aromas, finishes and tasting characteristics of olive oils, just like the intricacies of tasting a fine wine. We share our knowledge in hopes of sharpening your palate and making your olive oil selection process easier.
THE LIMITATION OF TASTE AND THE POWER OF AROMA
The first step in learning how to taste olive oil is understanding how our senses work. Flavor perception relies on both our senses of taste and smell. The ability to taste is actually quite limited; the receptors on our tongue can only discern sweet, salt, sour, bitter, and umami. All other information that we think of as flavor is actually perceived by smelling the food through the back of our nostrils (retro-nasal) while it is in our mouth. Think about how little flavor we perceive when we have a cold - that's because we can't smell food retro-nasally when we have a stuffy nose.
THE TASTE PROFILE: TYPES OF OLIVE OILS
Olive oil offers a mouth full of aromas, flavors and tastes. Some like it soft, others fruity, bitter or lively, round or fiery, like each terroir and its producer. Oliviers & Co believes that all olive oils classified as good taste belong to one of two taste profiles.
- Vegetable oils: tend to be characterized by vegetable notes such as fresh grass, artichoke, tomato leaves or green apple.
- Floral oils: leave a soft and velvety impression of lightness, reminiscent of almond, milky, but also mixed with fruity notes of citrus, fruit, pear and hazelnut.
- Red or White? In relation to the world of the vine, a "vegetable" oil reacts like a young, aromatic, lively and warm wine, while a "floral" oil develops on the lines of round, silky and tender wines. In simpler terms, a vegetable oil is more like a red wine while a floral oil is more like a white wine.
- The Oliviers & Co olive oil collection: Each year, the harvest determines whether Oliviers & Co oils will be classified as vegetable or floral. You will be able to find the taste profiles under each oil, with the possibility of sorting olive oils according to one or another taste profile: from intense vegetal (very intense) to delicate floral (mild). Likewise, in our stores, oils are labeled "vegetable" or "floral".
TASTING – THE PALACE
When tasting an olive oil, the steps focus our attention on a specific positive attribute of the oil. After assessing the aroma of the fruit by inhaling from a glass, when the oil is in our mouth, we further evaluate the retro-nasal aroma and determine the amount of bitterness on our tongues. Finally, we determine how hot the oil is in our throats when we swallow it.
Here is a series of definitions we use to further classify oils in palate flavor profile. We believe it is important to contextualize the palate by suggesting food pairings and oil usage to further help you select the perfect oil for all your cooking preferences. Generally, you will find that our recommendations flow from the finish on the palate in terms of smooth, balanced and intense:
- Mild olive oils: they tend to be buttery, mellow, delicate and light; these go perfectly with light or delicate dishes like fish, soups, vegetables, pesto, eggs and potatoes.
- Balanced olive oils: slightly more robust, they generally have a more herbaceous and complex taste profile. These oils have a peppery finish and are excellent with steak, bruschetta, tomato sauces, pasta and any dish where you want to cut and brighten the flavors already present.
- Potent olive oils: Robust oils, made from olives picked when they are primarily green, tend to have a more assertive, peppery flavor, usually with notes of vine green tomatoes, tomato leaf green and green apple skin.
Tastier, more robust dishes with red meat and tomato-based sauces, as well as a hearty stew, even steamed vegetables and salads, can taste better with these fruitier, more flavorful oils
Who consumes the most olive oil?
By far the largest consumers of olive oil, Greece and Italy, with 16 kg and 14 kg per year respectively, are placed in first positions. Then come Spain (12 kg/inhabitants) and Portugal (5 kg/inhabitants).
Who are the 3 largest producers of olive oil?
According to one estimate, there are one billion olive trees in the world. The majority grows around the Mediterranean basin, more precisely in Spain and Italy, which largely dominate olive oil production, leaving other producing countries behind.
Currently, olive groves are spreading all over the world, in the Middle East, the USA, Latin America and North Africa and many others and therefore also in tropical areas. It's the green gold rush.
The production of olive oil increased significantly during the 1990s, however, it became stable 10 years later. Global olive oil production is estimated to reach 2.4 to 3.2 million tonnes, according to figures published by the IOC in 2009.
World olive oil producers, Spain and Italy at the top of the list
Two thirds of the world's olive oil production comes from Spain and Italy. Spain represents 41%, followed by Italy with 18% of world production.
Spain holds first place as the world's largest producer of olive oil. Its production alone corresponds to almost half of the world's olive oil. In 2011-2012, Spain reached the peak of its production with its 1.6 million tonnes of olive oil. Italy, in second place, produced 400,000 tonnes. These years are therefore marked by a 9% increase in production worldwide and also an increase in consumption corresponding entirely to 3.1 million tonnes. This is explained by emerging countries which have started to take an interest in this product, including China importing around 45,000 tonnes of olive oil and Brazil 71,000 tonnes, which represents an increase in imports of 38% in China and 9% in Brazil.
Portuguese olive oil production is growing
In 2016, Portugal held seventh place as an olive oil producer and fourth place as an olive oil exporter.
Over the last 10 years, Portugal has managed to increase its olive oil production by 4 times and its export capacity by 3 times. This reflects that there is a radical change in the olive oil sector in Portugal, which ends its olive oil imports.
A set of factors led to this success of the country in the industrial field. New irrigation fields have been improved, particularly in the Alqueva region.
In addition, investments in innovative technologies have been reserved, hence the modernization of production structures, with the introduction of new olive groves. This results in Portugal's olive oil production, particularly in the south-central and southern Alentejo regions, experiencing strong expansion. If this continues like this, it is very possible that olive oil production will reach 120,000 tonnes in 2020. This means that Portugal's production will increase six times compared to 1990 because production was only 20 000 tonnes during this year.
Tropical olive oil
Olive oil is also produced in tropical areas, namely in the south of Egypt, a region straddling the Tropic of Cancer. This region is on the border of a subtropical and tropical zone and benefits from a dry and hot climate conducive to the development of quality olive trees with sufficient water stress.
Understand the physico-chemical analysis of our olive oils?
Now take a few minutes to delve into the heart of our olive oils and their physico-chemical analysis.... What's really behind this term? It's all about understanding how olive oil is made and why it's a real ally for your health! 
At Oliviers&Co, we only offer extra virgin olive oils from the latest vintages, which retain all their nutrients thanks to a cold mechanical extraction process immediately after harvesting. Extra virgin olive oil has superior organoleptic characteristics, without defects. Today, we're going to look at three of the most important characteristics of extra virgin olive oil:
Acidity level
Acidity reflects the quantity of oleic fatty acid present in the oil, which has nothing to do with a sensation of acidity in the taste. Olive oil is made up of triglycerides: an assembly (represented by the green bubbles on the diagram) of 3 fatty acids (GA on the diagram), linked by a glycerol molecule (parenthesis on the diagram). It's important to remember that the bond between glycerol and fatty acids is very fragile, and may break in an oxidizing environment (e.g. time, heat or contact with air). When this happens, the fatty acids are released (red bubble on the diagram) and the oil loses quality. Acidity is therefore defined as the quantity of these "free" fatty acids in the oil. We can therefore say that the fatty acids, which undergo degradation, will give a note of oxidation, then rancidity. "The lower the free acid content, the higher the quality of the oil. This is the scientific proof that it is very recent and therefore very fresh, with very little oxidation. This rate is therefore used to measure the quality of an oil, and to determine its category (refined, lampante, ordinary, virgin or extra virgin) according to the level of fatty acids it contains. Extra virgin olive oil has free acidity, expressed as oleic acid. It must not exceed 0.8%* acidity. At Oliviers&Co, we are even more demanding, generally setting the threshold at 0.3%*. However, some oils, such as Nyons, are excellent with acidities of 0.50%. An olive oil with high acidity will be fatter and heavier on the palate than one with low acidity, which will appear less fatty and more fluid...
Polyphenol content
Polyphenols are present in the form of flavonoids and non-flavonoids. They are nutrients naturally present in many fruits and vegetables, cereals, tea and wine.
They are characterized by the presence of at least two phenols assembled in a more or less complex structure. "Phenols kill microbes and eliminate toxins, while respecting saprophytic intestinal flora.
In olive oil, polyphenols are phenolic monomers (in wine, they're polymers), two of which are particularly noteworthy:
Biophenols, the chemical compounds such as oleocanthal that give the oil its peppery note.
Tocopherol, better known as Vitamin E, is a powerful antioxidant.
PS: The two conjugates can reach 700mg per Kg of polyphenols!
Polyphenols therefore have strong antioxidant properties, which are good for your health. They limit the clogging of blood vessels and prevent inflammation.
It's the combination of several factors that helps polyphenol development. The harvest period influences the polyphenol concentration of an olive oil. In fact, olives will contain a maximum level of polyphenols before the natural process of veraison, when they change color from green to black. Thus, an olive picked when green will contain more polyphenols. A second factor is the olive variety. It has been observed in Spain that early-harvested Picual olives contain more polyphenols than most other varieties.
That's why each year Oliviers&Co offers you its Extra Verte olive oil, made with Picual olives, harvested very early, in October, to give you an oil rich and powerful in polyphenols.
We therefore recommend a quality olive oil for a daily supply of antioxidants, providing lasting protection for your body.
Peroxide rate
The peroxide value indicates the oxidation rate of an oil. The lower the rate, the better the quality of the olive oil. This rate tends to increase with time, heat or contact with air. When an oil is highly oxidized, it becomes rancid and unfit for consumption, known as lampante.
Extra Virgin olive oils are required to have a level of < 20 mEq O2/kg*, but at Oliviers&Co we only select those that are between < 5 and 12 mEq O2/kg*. You can delay oxidation by storing your olive oils in a cool, dark place.
One of our Su Molinu Oleificio olive oils this year had the lowest peroxide level (2 mEq O2/kg). Environmental protection, total commitment and traceability guarantee the excellence of this passionate producer's work. One of his secrets: pressing the olives less than 4 hours after harvesting to produce this nectar.
In conclusion: Peroxide is directly linked to the quality of olive oil; as soon as the olives are crushed, depending on the extraction temperature, it will be higher or lower. Acidity, on the other hand, is linked to the freshness of the olives and the speed of post-harvest crushing!